Character Information


Name:
Nishino Tamae
Name (kanji/kana):
西野玉絵 (Nishino Tamae), にしの たまえ (Nishino Tamae)
Affiliation(s)
Hanazono High School
Year
Freshman
Birthday
Blood Type
Localized Name(s)
Nishino Tamae (浅野里佳 or にしの たまえ?) is a 1st Year student of Hanazono High School who was first introduced in Downtown Nekketsu Baseball Monogatari: Yakyū de Shōbu da! Kunio-kun. She replaces Mami as the team's cheerleader, since Mami now takes the role of team manager.
Nishino is the niece of Nishino Anzu (にしの あんず, Nishino Anzu), the coach for the Houryou High School baseball team.
Nishino returns in River City Melee: Battle Royal Special as the Master of Ceremonies, since Hasebe is now officially a playable character in the game.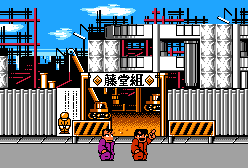 This article or section is a stub.
You can help the Kunio-kun Wiki by expanding it.
Community content is available under
CC-BY-SA
unless otherwise noted.